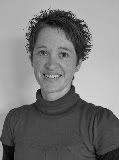 I discovered scrapbooking about 5 years ago whilst pregnant with my first child. I dabbled with a few stamps in my albums, but when Stampin' Up! launched in NZ in April 2007 I just knew it was an opportunity too good to miss! Now, I definitely stamp & make cards more than I scrapbook, but love all forms of papercraft.
I am a stay at home Mum to 2 girls (8 weeks & 3 years) and 1 angel son, who certainly keep me busy! I love to craft as a form of therapy, but also so I can surprise family and friends with handmade cards and gifts.
Since joining Stampin' Up as an Independent Demonstrator 2 years ago, my life has been transformed for the better! It has given me the opportunity to earn all my hobby supplies, as well as adding to our household income. But of even greater value, are the friendships I have made, the people I have met and the joy I get from sharing stamping with others.
I have grown in so many ways and am now doing things I would never have dreamed of. I have been honoured to be placed in the Top 10 in the Demonstrator of the Year awards 2 years in a row, as well as awards for sales and recruiting.
I hope you will enjoy looking at the projects on my blog as much as I enjoy creating them. I hope they give you something to smile at, and maybe even inspire you to go and create yourself.
Sharlene Meyer
Stampin' Up Independent Demonstrator